On the first day of the week, very early in the morning, the women took the spices they had prepared and went to the tomb. They found the stone rolled away from the tomb, but when they entered, they did not find the body of the Lord Jesus. While they were wondering about this, suddenly two men in clothes that gleamed like lightning stood beside them. In their fright the women bowed down with their faces to the ground, but the men said to them, "Why do you look for the living among the dead? He is not here; he has risen! Remember how he told you, while he was still with you in Galilee: 'The Son of Man must be delivered over to the hands of sinners, be crucified and on the third day be raised again.' " Then they remembered his words. When they came back from the tomb, they told all these things to the Eleven and to all the others. It was Mary Magdalene, Joanna, Mary the mother of James, and the others with them who told this to the apostles. But they did not believe the women, because their words seemed to them like nonsense. Peter, however, got up and ran to the tomb. Bending over, he saw the strips of linen lying by themselves, and he went away, wondering to himself what had happened.
Luke 24: 1 – 12
Happy Easter, everyone!
---
Stuff we wrote this past week:
On Wednesday, it was a non stop laugh riot while we talked taxes with our favorite accountant on Funny Business: The 18-Minute Podcast about Management, Marketing, and Meatloaf – Talking Taxes with Adrian Van Zelfdan.
On Friday, we got Practically Social again. This week we focused on being honest and clear with an article about how damaging "white lies" can be in the workplace, a 1962 ad from Avis, and, as always, some pretty awesome quotes.
---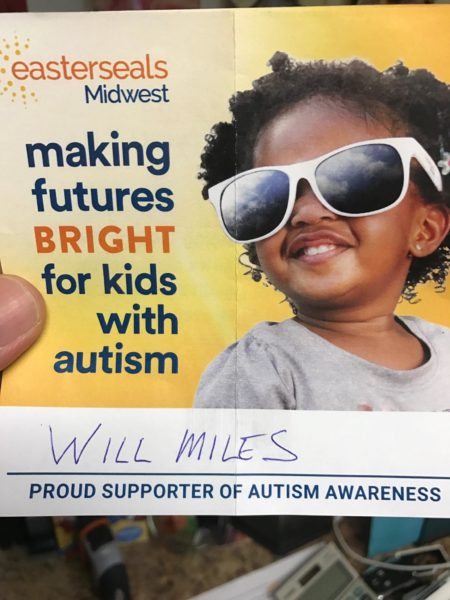 ---
---
Stuff we liked this week:
First, The Star Wars Celebration made a video tribute to Carrie Fisher. I can totally blame these tears on allergies right?
Second, an 8-year-old didn't want to wait for his parents to wake up to go to McDonalds. So, he did what any other reasonable person would do – learned to drive by watching YouTube videos and took his younger sister along for a late night snack. (Thanks to Steve Holland for sharing).
Third, the only good kind of war is a Post-It war, especially of the epic variety.
Fourth, someone made a video of synchronized swimming from under the water and it may be one of the most bizarre things I have ever seen.
Fifth, even if you are not interested in learning travel photography tips, this article is worth it just for the amazing pictures.
Sixth, we've all known for awhile that spending too much time on social media probably isn't the best thing for us. Well, this article proves that fact in a really sciency way.
Seventh, I am sure you have probably heard about this already. If you haven't where the heck have you been and why is this the one thing you are choosing to read? Anyway, United Airlines had some…customer service challenges.
Eighth, this kid is going to do great things.
---
---
How can we help you?
Well, so that's a start to our weekend and yours as well. We'll grow this a little over time as we add content and think of other stuff. During the week, we're primarily going to write about the five major levels of The First Order of Business, and we'll share our best tips on management, marketing, and motivation.
In addition, we take requests. Please don't hesitate to contact us if there's a topic you'd like us to tackle.
Thanks for your time! Enjoy your weekend!
---